Marketing Homes for Sale
Download this pdf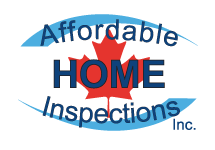 The Affordable Advantage:
In This Issue:
Presentation Tips for Showing Your Home
Next Issue: Spring Tips for the Home
April 2010
Volume 1
Issue 4
Affordable Home Inspections

Al Wright
55 Deschene Avenue
Hamilton, Ontario
L9A 3J8
905-730-9300
Home Inspections since 1997
30 plus years as a renovation expert
15 plus years as a real estate investor
15 plus years in marketing
Technical teacher since 2000 - (Can provide workshops, education moments, etc - Always there to help you out)
MCSE, CNE, SCO Unix, A+, Network +
Southern Ontario's Home Inspector Choice - Home Inspections in: Hamilton, Ancaster, Binbrook, Burlington, Caledonia, Cayuga, Dundas, Dunnville, Flamborough, Stoney Creek, Waterdown, Winona and all the surrounding area of each city
Real Estate Marketing Tools
FREE DOWNLOADABLE FILES
These files are absolutely free to download, print and distribute to all your friends, family and clients.
These and more can be found by visiting:
3 Critical Mistakes
Know Your Inspector
10 Tips to Speed up Your Home Inspection
223 Page – Home Closing Checklist
Cost Estimates
Home Care Guide
Home Closing Costs
Sell Your Home for More
450 Ideas to Sell Your Home
USEFUL LINKS
Ask the Builder
Canadian real estate
Canada Mortgage and Housing - CMHC
City of Burlington
City of Hamilton
Do It Yourself Online
Gardens Alive
Haldimand County
HGTV - Home Restoration
Home Inspection Directory
Home Time
Ian Evan's World of Old Houses
MLS - Multiple Listing Service
Mortgage Calculator - TD
National Trust for Historic Preservation
This Old House
Helping your clients save a few dollar by referring low priced home inspectors or inspectors who offer discounts can end up costing your clients thousands in the long run. These inspectors usually work part time or are inexperienced and new to the field. By spending a few extra dollars on a more professional, experienced inspector you are not only helping protect your client, but they will be in a better state mind they are in a better position to refer or use you again.
Please feel free share this newsletter with friends. To subscribe, simply send me an email with your name to [email protected] .
Area Networking Organizations
http://hamiltonchamber.on.ca (Member))
>Hamilton Chamber of Commerce
http://www.bnicanada.ca (Member)
>BNI - Business Network International
http://www.meetup.com (Member)
>Real Estate Network Coffee Group
>Burlington Like Minded Business Networkers
>Hamilton Business Strategies and Networking Group
>Networking Edge
http://www.linkedin.com (Member)
>Linked In
Other Networking Solutions:
-Blogging / Discussion Forms - Activerain (Member)
-Online Business and Social Networks - Linked in (Member)
-Instant Messaging - MSN / Skype (Member)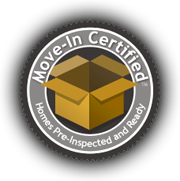 Advantages of selling a home Move-In Certified: Pre-listing
Eventually your buyers are going to conduct an inspection. You may as well choose your own inspector rather than be at the mercy of the buyer's choice of inspector.
Having an inspection performed ahead of time helps in many other ways:
It allows you to see your home through the eyes of a critical third-party.


It helps you to price your home realistically if problems exist.


It may uncover a huge potential "deal breaker" like toxic mold, termite damage, code violations, etc. If a buyer discovers this after submitting an offer they are more likely to back out, rather than adjust the price or ask for repairs


If the first buyer backs out due to a large defect, the seller stills has to make the repairs for the next buyer while the house remains on the market longer; possibly needing a further price reduction


Making the repairs after the buyer discovers them does not "add value" after the fact, it only prolongs the sale process


It permits you to make repairs ahead of time so that ... Defects won't become negotiating stumbling blocks


Can help the seller substantiate a higher asking price if problems don't exist or have been corrected.


A seller inspection reveals problems ahead of time which:

Might make the home show better.


Gives the seller time to make repairs and shop for competitive contractors.


Permits the seller to attach repair estimates or paid invoices to the inspection report.


Removes over-inflated buyer procured estimates from the negotiation table.



There is no delay in obtaining the Use and Occupancy permit.


It may encourage the buyer to waive the inspection contingency.


It may alert you of items of immediate personal concern, such as radon gas or active termite infestation


The report might relieve a prospective buyer's unfounded suspicions, before they walk away. Giving them more confidence to submit an offer, especially if the home is older and competes with new construction


It is less likely that the buyer will "renegotiate" the offer after their own inspection because it is less likely they will find a surprise or a "new" deal breaker; the buyer will likely submit their highest offer at the outset


It reduces your liability by adding professional supporting documentation to your disclosure statement.


The report provides full-disclosure protection from future legal claims.


Alerting you to immediate safety issues before agents and visitors tour your home.


The seller can schedule the inspections at the seller's convenience.


The seller can assist the inspector during the inspection, normally not done during a buyer's inspection.


The seller can have the inspector correct any misstatements in the inspection report before it is generated.


A seller inspection permits a clean home inspection report hosted on www.FetchReport.com to be used as a marketing tool.


Buyers can view your reports by typing in the address at www.moveincertified.com


Move In Certified yard signs attract potential buyers.


Agents can market the property as Move-in Certified in their advertisements


A seller inspection lightens negotiations and 11th-hour renegotiations.


The deal is less likely to fall apart the way they often do when a buyer's inspection unexpectedly reveals a problem, last minute.


To Unsubscribe, send an email to the above address with the words Remove in the subject line.
Presentation Tips for Showing Your Home
A crucial part of selling anything is the staging and presentation of the product.
PROVIDE ACCESS.
If buyers cannot see your home, they won't offer to buy it. Today, qualified prospects have busy schedules. You also have a busy schedule. Most qualified prospects are actively looking at several possible homes. Timing is everything. If they can't get into your home, they may make an offer on another one. Worse yet, the best buyers are often the ones who need to move right away or are out-of-town buyers. Their schedules are even tighter.
Tip: Real estate professionals can keep your doors open to prospects by way of a lock box that allows themselves and other licensed agents to show your home. They can accommodate a prospect's schedule when perhaps you can't. Always list your home with a real estate professional.
MAXIMIZE YOUR HOME'S FIRST IMPRESSION.
First impressions are lasting impressions and are likely to color the remainder of the house tour. Having your home pre-inspected before listing will help to find hidden deficiencies that may turn buyers away. This also will give you a chance to may any necessary repairs that may increase the value of your home and lesson the chance of home buyers walking away from a deal.
Hiring also a qualified home stager from giving advice to helping with a complete makeover will greatly help with your first impressions. Talk to someone like Jacqueline Paradisi from Universal Concepts, Diamond winner of the 2010 Readers Choice awards. http://www.universalconcepts.ca
Make sure your doorbell works
Lawn is cut, trees/bushes trimmed and garden weeded
Make sure the home is neat and clean
Check for screen tears
Wash storm door glass and entry window panes
Install a nice door knocker (not one with your name engraved)
Buy a fresh welcome mat
Add a tub of geraniums
Make sure all lights work
OPEN THE FRONT DOOR.
If weather and insects permit, leave the front door open just prior to a showing or during an open house.
PROVIDE A GUEST REGISTRY.
A guest registry or sign-in sheet should include spaces for prospects to print their name and phone number. Use it to follow up with any changes to your home and to gather feedback.
Tip: Specifically omit a place for the date. Each new visitor that registers will assume that the previous guests are all recent competing prospects about to make an offer.
POST NOTES.
Asking visitors to sign the guest registry
Highlighting features and amenities of your home (alarm system, whirlpools)
Alerting visitors to safety hazards (low hanging light fixtures)
Pointing out examples of better than average construction (insulated windows)
Explaining any current repairs being made ("this faucet being repaired")
Listing items that is included in the sale (chandelier, dishwasher)
Inviting shy prospects to open or enter (walk-in closets)
Instructing prospects to try something ("turn on gas fireplace")
Offering them a promotional packet ("please take one")
ADD SMALL DETAILS.
People don't buy the physical specifications of your home; they buy how they think they will feel in you home. Study furniture store showrooms to see how flowers, an open book on a coffee table, or a brightly colored pillow on a couch can add dimension to a sterile room. Set up a badminton or volleyball net to suggest a scene of family fun. Be creative.
Tip: Don't create distractive clutter or turn your home into a country craft store.
GET RID OF PETS.
You may think your pets are cute and cuddly, but the National Association of Realtors says that about half of all prospects are either afraid, allergic, or turned-off by pets and pet odors. Even some normally friendly dogs react aggressively when prospects enter areas of the home normally not visited by guests.
Good idea: Keep pets out from under foot during showings.
Better idea: Move pets out before each showing.
Best idea: Move pets out for the entire time your home is on the market.
Tip: Keep outside pet droppings cleaned up. Prospects will want to walk around your yard, especially during the home inspection.
LIGHTEN UP.
Open drapes and blinds to let the sun in.
Turn on lights before a showing.
Light gas fireplaces.
REMOVE ODORS.
Visitors will notice odors that you may have gotten used to. Mildew, cooking, tobacco, and pet odors can be objectionable. Try to remove the sources of these odors rather than mask over them. Once removed, consider adding delightful smells. Studies have shown that humans have strong responses to odors.
Add a row of sweet-smelling alyssum to the front sidewalk
Don't smoke indoors
Remove pets
Be conscious about what you cook
Run your dehumidifier
Air out the house
Open windows and doors
Turn on bath and attic fans
Spray air freshener into garbage disposer, bathrooms, whole house vacuums
Hang a bag of cedar chips or pomander ball in the entry closet
Bring in flowers
Bake cinnamon bread
Number one offensive odor: Cats
SET THE TEMPERATURE.
A showing is no time to have your home cold in the winter or hot in the summer. Run the furnace or air conditioner accordingly. Prospects often equate room temperature with heating and cooling strength.
OPEN UP EVERY INTERIOR DOOR.
This makes your home appear larger. It improves traffic flow and welcomes shy prospects to wander around.


LEAVE YOUR HOME.
If you are being represented by a real estate professional, be absent for all showings.
Studies have shown that when sellers are present for a showing, buyers tend to:
Feel less welcome
Ask fewer questions about the house
Rush through the tour
Find it more difficult to imagine your home as theirs
Be less revealing about themselves and their concerns
If you can move out before the house goes on the market, do so. Just remember to:
Cancel deliveries
Keep utilities on
Keep grass cut
Shovel snow
Keep the house clean
Check with your insurance agent
If you must be home during a showing, politely introduce yourself then retire to one room, keep a low profile, and give the real estate professional and prospect some space. Selling is a team effort, but sometimes part of the team should wait on the bench.
USE AUTOMATED SELLING ASSISTANTS.
Program your computer to run a continuous presentation that helps visitors notice the positive aspects of your home. Technically-savvy sellers can even make it somewhat interactive. Another simpler idea is to create a continuous loop video presentation to play on your TV. This is especially helpful during an open house when your real estate professional has more than one visitor at a time.
DON'T USE A SHOWING TO SELL YOUR SECOND-HAND FURNISHINGS.
If you want to have a garage sale, do it before you put your home on the market.
Offers to sell items you don't want...
Distracts prospects from the business at hand: viewing and focusing on your home
Reminds prospects that your home is also second-hand
Makes you appear desperate to sell quickly or at least reveals your time table
Opens the door for further haggling over the price of your home
Exceptions:
Custom items that match or belong with the house
Items economically wise to leave behind
CREATE A GAME PLAN.
Write out a list of delegated tasks for each member of your family. Your home must be ready to show at all times. You never know when the alarm will sound